During my time in Kenya I had the opportunity to visit Eldoret. It is the nearest city to Iten, which is about 40 kilometers away. Eldoret is the hometown for many Kenyan runners. It has a larger population than my own hometown and is one of the fastest growing towns in Kenya. Although many people don't necessarily think of Eldoret as a tourist destination, I had a great time visiting filled with plenty of Kenya experiences.
We first stopped at Imani Workshop. Imani provides employment for people living in Eldoret with HIV. As we walked around we saw many employees making paper and sewing cloth together. We were able to see some of the finished products at the gift store section. Of course we had to buy a few items. All the employees were positive and happy, despite the hardships many faced. As we checked out, we took our New York style black bodega bags and headed to one of the city's supermarkets.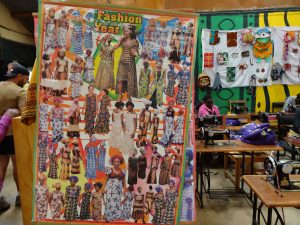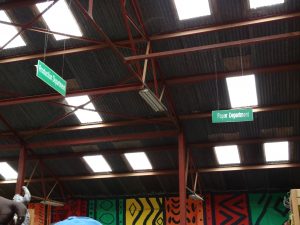 As we pulled into a parking lot, our driver talked in Swahili to one of the security guards. I suppose he told him that we were heading to the supermarket and a restaurant in the area. The supermarket had many of the same staple items that we have in the United States. I had to pick up some chai to take back home. I tried desperately looking for sunblock, but could not find it (the one thing I didn't bring!) After buying some souvenirs at the non-tourist price, we walked towards one of the best Indian restaurants in the city.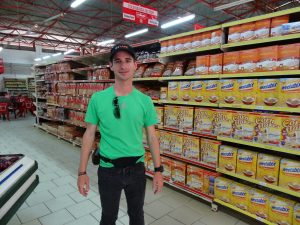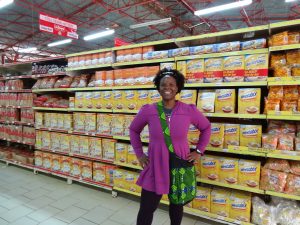 Experiencing Eldoret:
Walking around reminded me of walking in Manhattan. The streets were busy. Drivers navigated through organized chaos on the roads. People in need of money were sleeping on the street. As we waited outside the restaurant I took a glance at one of the newspapers. During this time doctors in Kenya were on strike due to lower pay. My wife Cherbrale, a doctor, recalled how some New York City doctors came close to striking a few years ago for the same reasons. It reminded me that life is fundamentally not so much different, even living on the other side of the world.
There are many Indian business owners in Kenya, especially in Eldoret. The restaurant business is no exception. The food at this restaurant tasted quite well. When sitting down at the table I realized how much I'm used to New York pace. In New York it's easy to feel rushed because everyone tries to turnover their tables quickly for the next customer. In Kenya (and later in Amsterdam) I found that it's almost necessary to go out of your way to ask for the check. There is really no rush in these restaurants because I don't think people eat out as often.
After eating we headed to visit the new children's hospital, Shoe4Africa. However, first I needed to buy a Kenya sim card to make local calls. Our guide Songok knew a shortcut. The shortcut was quite the experience. After walking through a few back alleys that had restaurants, bars and different game rooms we arrived at the Safaricom shop. I'm glad we didn't lose him in this journey!
Cherbrale and I had heard of Shoe4Africa before arriving to Kenya. We heard the founder, Toby Tanser lived in New York, but we didn't realize that he was arriving to Africa on the same day we were leaving. In fact, we missed each other by a few hours. The trip was especially of interest to Cherbrale since she is a Neonatologist. As we toured the hospital, Cherbrale talked with the medical staff. She expressed interest in helping out if the hospital open a NICU (Toby, if you're reading this, we would love to meet you in New York sometime!)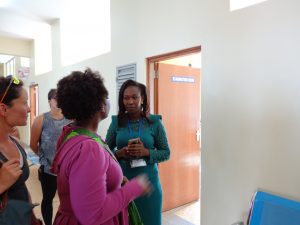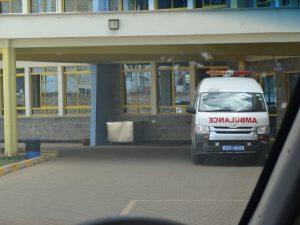 Originally I thought of this Kenya trip as a once in a lifetime opportunity to experience a culture of running excellence. However, we both see ourselves traveling back not only because of the new friends we met, but also because of the kindness we experienced.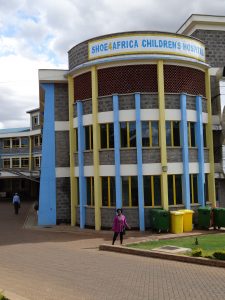 Previous posts about my trip to Kenya:
Lessons Learned Exploring Kenya
St. Patrick's High School: Athletics Kenya Cross Country Series
Iten, Kenya: Home of the Champions