Dedicated, authentic and open-minded.
These words describe Nick Grinlinton. His professional musical background encompasses performing guitar in multiple styles including jazz, classical, rock, contemporary christian and gospel, R&B, funk, latin and theatre. He also composes and arranges for small and large ensembles, participates in studio recordings, and has taught in multiple settings. He graduated with honors (Magna Cum Laude) from the University of Missouri Kansas City Conservatory of Music and Dance in May 2010.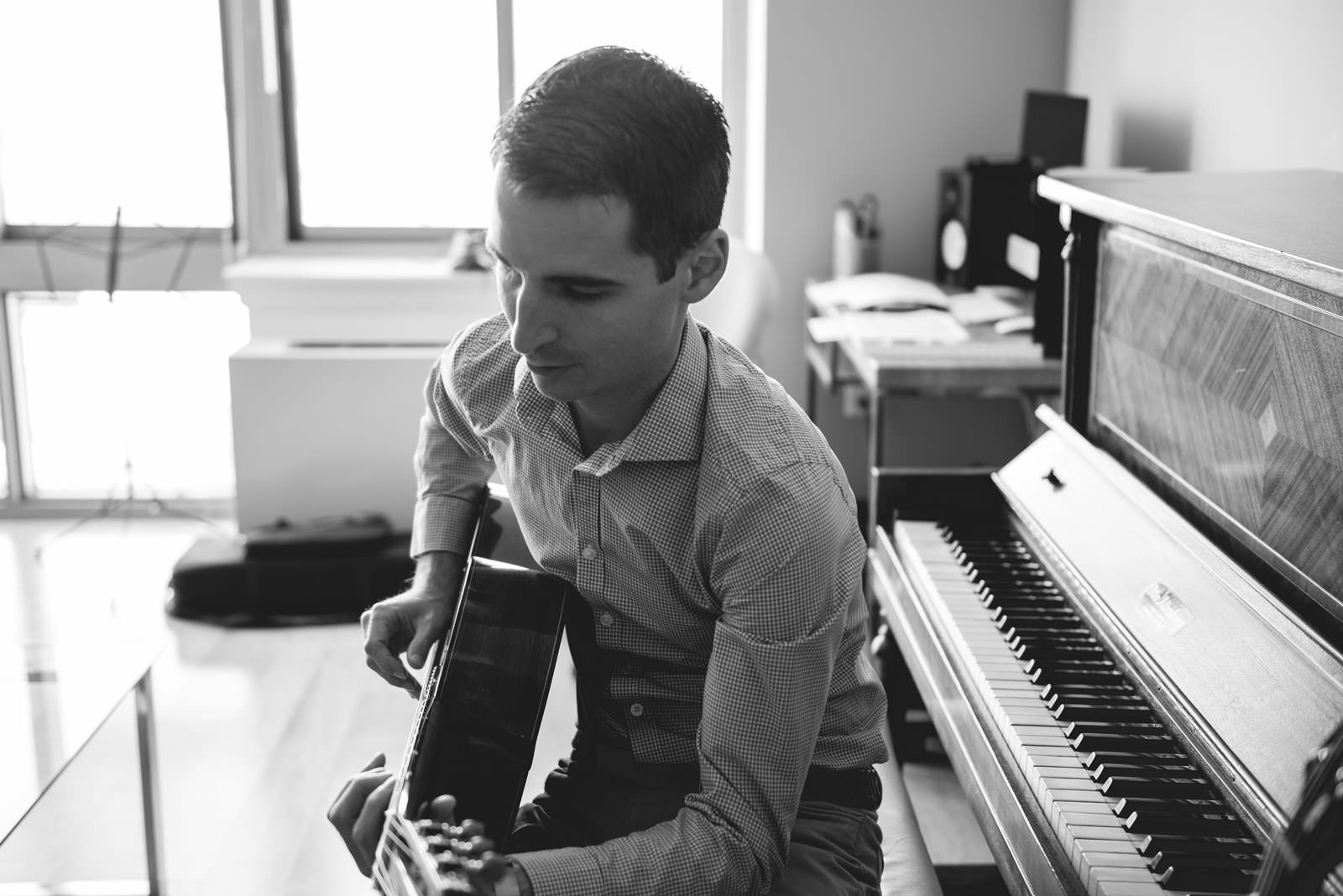 Upon completing his schooling, Nick moved to New York City to begin his career as a professional musician, composer and educator. He currently participates in performing multiple styles in diverse settings on the guitar, teaches privately and writes for different mediums. He has composed and performed music underscoring Jerry Seinfeld's "Comedians in Cars Getting Coffee". Nick also became a two-time ASCAP Young Jazz Composer Award finalist for his large ensemble works.
Grounded, but not limited to the fundamentals and historical lineage of different musical styles, Nick utilizes these elements as a springboard to realize how to best bring projects to life. His team player attitude, reliability and sensibility to adapt to the full scope of the picture makes him an invaluable sideman for many performing and recording artists. In addition to his work as a performer and composer, he maintains his Musings blog detailing observations and lessons based on experiences in his career and life.
A dedicated Christian, husband and father, Nick currently resides in Fort Greene, Brooklyn. Outside of music, Nick is an avid runner focusing on racing the mile to the marathon. In 2016, Nick trained in Iten, Kenya (Home of the Champions) and developed a blog series about his experience. Nick continues to train daily and is currently examining what effect music has towards running.
Running Personal Bests:
1 mile (road): 4:46 (2022), 5k (road): 16:28 (2023), 5 miles: 27:58 (2017), 10k: 35:18 (2017), 13.1 miles: 1:15:39 (2017), 26.2 miles: 2:45:52 (2023, New York City Marathon).
Press:
The High-Flying Runner - New York Post - December 2016
St. Joseph Native Returns After Success in New York - St. Joseph News Press - February 2016