It's been no secret that I've been focusing on my running quite a bit lately. I can't stop thinking that later this month I'll be traveling to Africa for the first time to train for two weeks. I'm looking forward to ending a year full of personal bests with more insight on how to improve. I'm feeling stronger than ever both physically and mentally. I'm hungry for knowledge on how to improve in a sensible way. I have no idea where this running endeavor is taking me, but for now I want to run very well at the 2017 Boston Marathon.
I'm enthusiastic to experience a different culture and see for myself the style of Kenyan training. I've been thinking about visiting Eldoret and Iten for some time now, so of course I'm excited about many of the activities! I'm looking forward to seeing the famed Kameriny Track. I'm excited to see and feel the red dirt as I run through Singore Forest on a long run. I can't wait to go on my first African safari. Yes, I'm even looking forward to trying ugali for the first time. I don't know who I'll meet, but I'm sure many of my running heroes will be around. Hopefully, I might even meet athletes living in NYC to run with next year.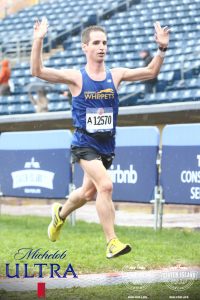 Africa has been on my mind for some time now. I'm fortunate to have this opportunity to travel as well as have the ability to benefit from the training. I'm looking forward to sharing this experience on my blog. As I journal my training next year, I plan to share some of the methods of training that will help me prepare to run two marathons next year. It's my hope that it will be beneficial to everyone who trains and reads my entries.
Amani.