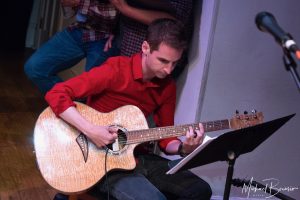 About Nick Grinlinton
Nick Grinlinton has written 0 entries on this blog.
Nick Grinlinton is a guitarist, composer and educator based in Brooklyn, NY. He is a two-time ASCAP Young Jazz Composer Award finalist and has composed and played music for Jerry Seinfeld's web series "Comedians in Cars Getting Coffee". A speedy runner, Nick currently focuses on racing distances from the mile all the way to the marathon. As he continues to train daily, he is currently examining what effect music has towards running. To learn more and to contact Nick, visit his website.